Standard Driving Harness - Single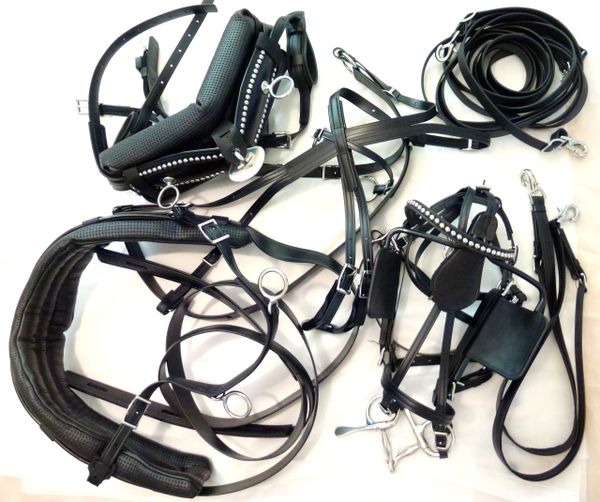 Standard Driving Harness - Single
STANDARD DRIVING HARNESS
Our Standard Driving Harness is Black Biothane and Stainless Steel hardware (Brass available), with a box loop, Blinded Bridle, Overcheck and Bit, 2 Strap Breeching, Crupper, hold backs and BETA Driving Lines (Black or Brown).  It generally takes about two weeks to recieve this harness if shipped within US.   

If choosing the Hames Style Harness, Collar is sold separately.
Options include, but not limited to:
Shiny (Like Patent Leather Look) or Matte (Dull) Finish Biothane
Plain or Spotted
Breast Plate Style Harness or Hames Style Harness

 

Over Check or Side Check on Bridle
Quick Release (For Loop End Shafts) or Curved Shaft Loops (For Straight End Shafts)
Solid Traces/Tugs or Buckle In Traces/Tugs
Breast Collar Style or Hames Style Harness
Deep V Style Breast as well as a Split Breastplate available with Pads
Braided Driving Lines available 
Color Inlays available on Gig Saddle
Ornaments (Diamonds, Hearts, Stars) also available

  
Please see OPTIONS below to "Build your own" with the appropriate pricing.  
Please do call with any questions or to order by phone.   888-939-8225   or cell:  407-230-7370
Here is our Standard Harness with the optional Split Breast in Shiny with Spots on a beautiful Friesian mare, Sarrisina: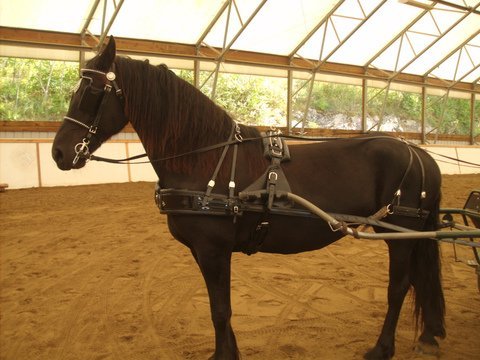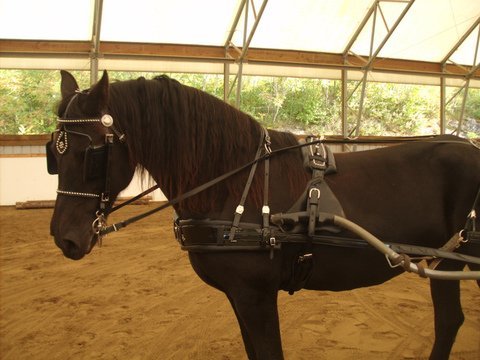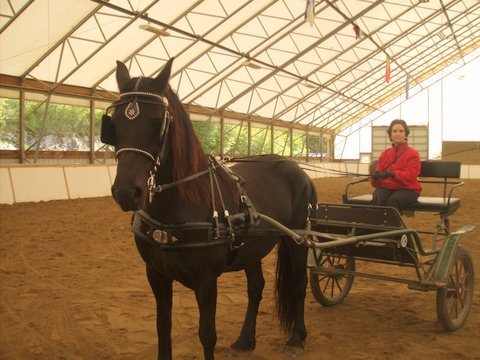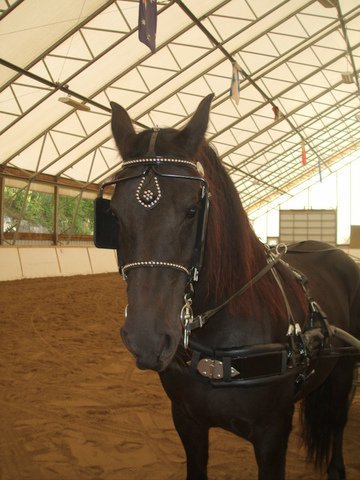 ALERT:  Website being made by harness maker!
 In our humble opinion, we make the best biothane harness and tack in the industry.  We have the very BEST customers and pride ourselves on customer service (our customers make that easy).  
Reviews
Featured Products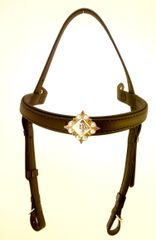 Bridle - Add On Bridle
$55.00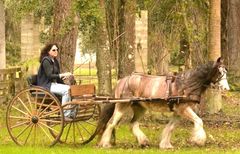 SINGLE - DELUXE DRIVING HARNESS
$500.00