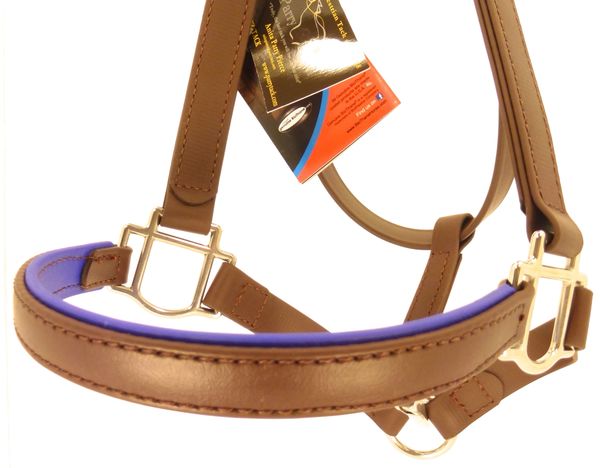 Halter
ParryTack.com Lifetime Biothane HALTER!
We've made this Biothane & BETAThane Halter for over 30 years! Most of the time, it was part of a bridle combination, but with so many requests for an "everyday" halter from our customers... and using it on our own horses... it's part of our EZ Tack Line up. That means that not only is it a beautiful Halter, it comes with the 100% Lifetime Guarantee. It's truly the "Last tack you'll buy, in that color." Standard in Black or Brown with Stainless Steel Hardware.
Simply dunk it in a bucket of soapy water, rinse and hang to dry. No fading, No conditioning, no problems
Our Halter Styles:
Classic Halter - Adjusts at the buckled Crown, fixed jaw and noseband. Standard in 3/4"
Riding Halter - To use with the Snap On Browband Headstall with Shorter Cheeks, Longer Crown & an all around Soft Noseband (so as to not interfere with the bit rings) Standard in 5/8"
Convertible Halter - Classic Halter with Snap Away Jaw and Throat to leave a "Grooming Halter"
Grooming Halter - Classic Halter without the Jaw or Throat latch
Driving Halter - Halter with buckle on top of noseband. Halter can be removed from/ applied to horse, under the Bridle.
OPTIONS INCLUDE:
Overlay Trims - in matching or contrasting color for Pop on your Brow and Nose band

Underlays - in matching or contrasting color, a more subtle way of including your color on the Brow and Nose band

Hardware - All Stainless Steel in traditional English, Western Roller Buckles and the Jeremia Watt's Horseshoe Hardware

Nosebands - Standard 1 piece Noseband with Ring for tieing or Optional 2 Piece Noseband with Halter Squares and adjustable chin strap
Reviews
Featured Products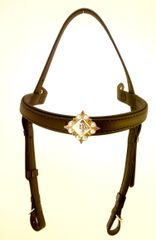 Bridle - Add On Bridle
$55.00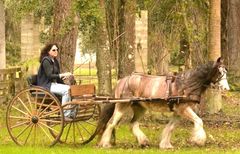 SINGLE - DELUXE DRIVING HARNESS
$500.00