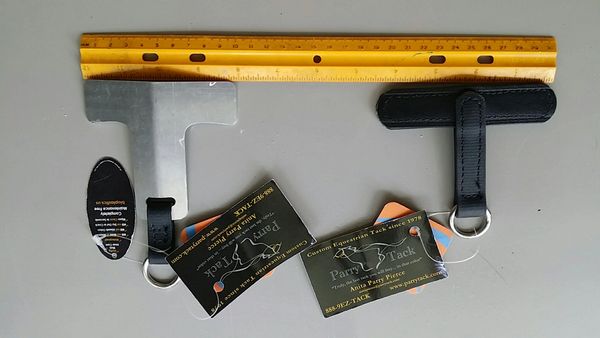 Crupper T
Looking for a Crupper T to attach to your saddle that does not have a ring?
We make two styles of Crupper T's:
1) All Biothane with SS Ring and 2) An Aluminum "T" with Biothane Strap to SS Ring.


If you are having problems with your english saddle sliding forward....
first make sure you have the right sized gullet.

Always check with a professional if you are unsure. A saddle that is too wide will slide side to side and forward or back.
Our standard Crupper comes in black or dark brown Betathane (Soft like leather) with Stainless Steel hardware.
We use the Polyurethane Tail Dock making it easy to clean and will not absorb dirt and sweat. Other colors available. (
see Saddle Crupper under Other Products).
If your saddle does not have a ring at the back to attach the crupper to, you will need a Crupper T.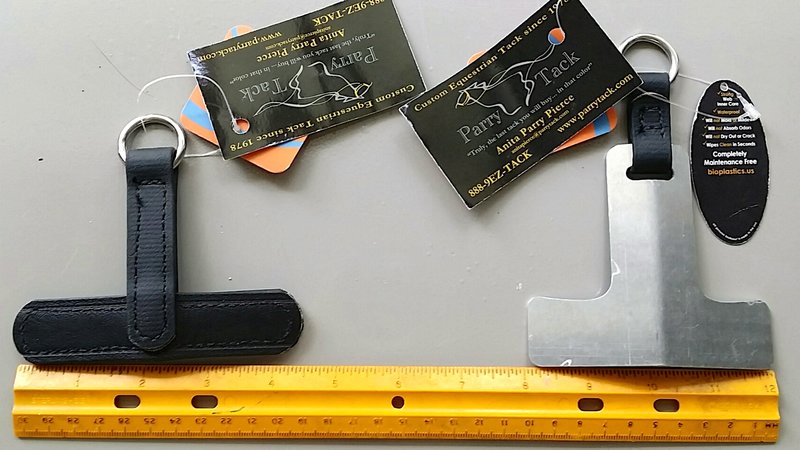 I found this video showing how to use the Crupper T. Thanks to HeelsDownMN
Copy & Paste to see video at YouTube: https://youtu.be/dYZhWmvglJg
Reviews
Featured Products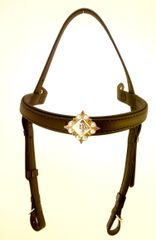 Bridle - Add On Bridle
$55.00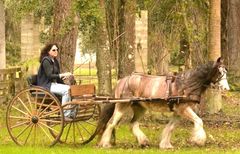 SINGLE - DELUXE DRIVING HARNESS
$500.00