Collar - Biothane Reflective ID Collar - Hurricane Ready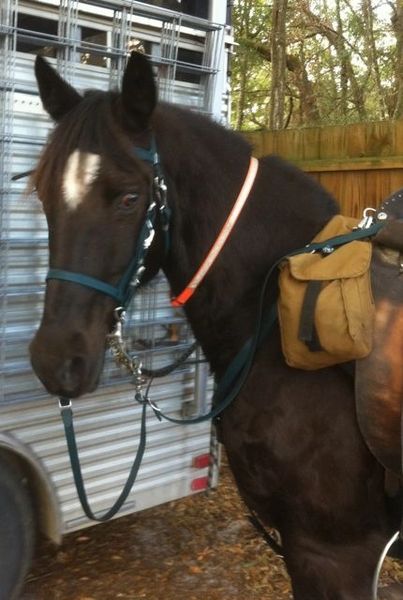 Collar - Biothane Reflective ID Collar - Hurricane Ready
REFLECTIVE ID HORSE COLLAR - Hurricane Ready!

Bright orange, reflective, ID, or Identification collar is 3/4" wide and adjusts from 28" to 38" to fit a pony and a draft horse (Custom sizes available upon request).  It features a break-away SS Snap and stainless steel hardware.  
Simply add your contact information with a permanent marker and leave on your horse whenever you trailer or ride.  
I use this collar whenever I trailer, camp or trail ride. It's been a great piece of tack to use when I've left my horses on a picket line and been able to shine a flashlight through the window of the trailer and see them in the middle of the night.  Living in Florida, I always felt that the collar would give my horses a chance should they go through a hurricane or tornado and end up in the middle of a road somewhere .  An oncoming car would see them with their reflective collars on shining bright white.
If you're looking for a less expensive ($15) and lighter collar, see the 3M Tape Refective Collar listed under Other Tack
When buying multiple collars cam fit 4 in the same shipping envelope. 8$ shipping no for 1 or 4 collars. 
I can add a 3/4 stainless halter snap for $5.  Or you can simply add your own snap from your tack room.  Either works. 
A snap just makes it easier to put off and on, does not affect function.We dall have extra snaps in the tack rooom.  Just trying to save you $5.   Updated 9/19.
Please do call with any questions.  407-230-7370
We've beeen making these reflective collars for 20 years .
Reviews
Featured Products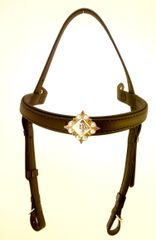 Bridle - Add On Bridle
$55.00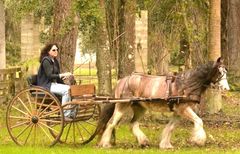 SINGLE - DELUXE DRIVING HARNESS
$500.00