Biothane / Beta-thane Breast Collar - English, Buckled & Lined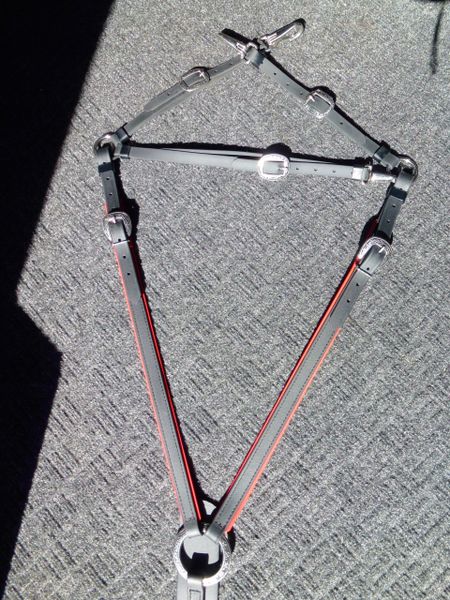 Biothane / Beta-thane Breast Collar - English, Buckled & Lined
BIOTHANE BUCKLED BREAST COLLAR

This English Adjustable Breastplate or Breast collar comes standard in 3/4" Black or Brown BETA with 1" Lining and English Stainless Steel Hardware.
The shoulder straps buckle to adjust as well as the Wither, Girth and Saddle Straps. We also offer a D ring Girth strap for the snap to connect to should your girth not have a D Ring. (See Misc. Products)

All sizes and most colors are available.

Options: contrasting color trim Overlay, Underlay, Horseshoe Brand embossed stainless steel hardware (plain silver or with black accents).
Reviews
Featured Products