Biothane Mule Harness Team or Single Biothane Mule Harness Team or Single
Our Mule Harness is the Tennessee Style with Chain Traces and a Lone Star Hames.
Please call to discuss before ordering as the options are endless.
Prices vary with single, team, size of collars and options needed.
This Collar and Hames 2 strap breeching harness is also available with Biothane traces and chain ends.
Standard is Black, Shiny with Stainless Steel hardware, Black Hames. and plated chain traces.
Some of the Options are:
Black or Brown with Stainless or Brass Hardware. Colored Underlays, Shine or Matt finish, plain or with medium or heavy SS Spots.
Bio or SS Side Check
SS Chain Traces, Biothane traces with SS Chain ends,
Snap On or Solid Crown,
Reviews
Featured Products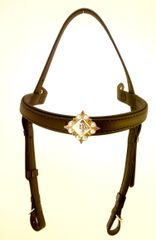 Bridle - Add On Bridle
$55.00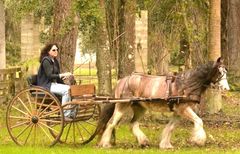 SINGLE - DELUXE DRIVING HARNESS
$500.00